Posted on
By Xanthe Vermeiden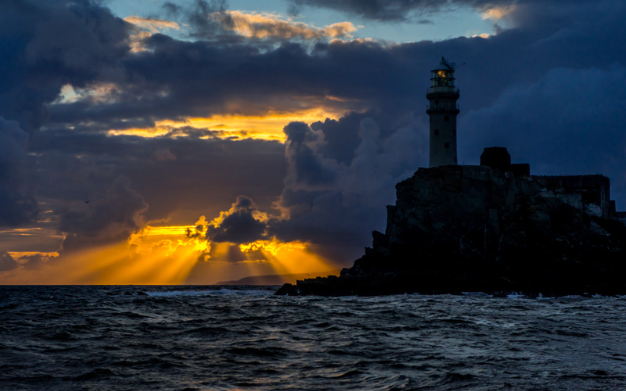 As spring approaches, racing sailors across the nation are itching to compete both locally and internationally. For many, the ultimate goal is to participate in the prestigious Rolex Fastnet Race. The Royal Ocean Racing Club (RORC), the event's organizer, warns that this is no race for beginners: "The Rolex Fastnet Race is not a race for novices. Every crew member must have experience sailing a yacht offshore and be prepared to encounter heavy weather." This year, sailors will embark from Cowes, round the Fastnet Rock south of Ireland, pass the Scilly Isles, and finish in Cherbourg. Spanning 695 nautical miles along the Irish coast, this race against the clock is a dream for many sailing enthusiasts. But how can you transform that dream into reality?
 

In this interview, we speak with Martin Rinckes, a seasoned rigger who has coached numerous (amateur) sailing teams to the finish line, sharing his expert insights on what it takes to achieve victory. As the preparations for the upcoming season gain momentum behind the scenes, Martin, the owner of 52 Rigging, divulges his secrets to ensuring that you and your team are fully prepared for the first sailing race of the season. So hoist your sails and join us on this thrilling journey to racing success.
''Certainly, if you have a boat, you're off to a great start. Typically, the journey begins in spring with optimizing the boat. Each boat has a rating, which corresponds to a specific class. Within the constraints of that class, you can make improvements to ensure your vessel is technically sound. Remember, every little bit counts, and you don't need to be exceptionally talented to have your equipment in tip-top shape. New lines, fresh sails, and a smooth finish all contribute to a better sailing experience.
As for crew selection, it's often a blend of the boat owner's friends and a few young, skilled sailors. The number of crew members depends on the size of the boat; for instance, a 60 feet yacht may require fifteen or sixteen people, while a 35 feet boat might only need six. The more complex the boat, the more hands are needed to sail it efficiently. Most boats rely on their own crew, supplemented by one or two professionals. We expect that each person who joins the team ensures they are physically fit for the challenge. Our training, after all, is solely focused on honing sailing skills aboard the vessel.''
How do sailors come to work with you?
 ''Often, the journey to participating in races begins with boat owners managing everything themselves. They soon realize the immense stress involved in organizing these events, especially when boat owners are seeking relaxation through sailing. My expertise in guiding teams stems from taking over these responsibilities professionally.
I began working for a company that prepped, maintained and managed racing vessels. Our job was to ensure the boat arrived at the race location in pristine condition and with enhanced technical capabilities. The clients we cater to all have "owner-driven boats," where the owner actively participates in sailing and usually takes the helm. Truly professional teams, complete with a company of professional sailors, remain a rarity.
Our unique selling point is removing the hassle from racing sailing to restore the sense of relaxation. We handle everything so that people can simply step on board and enjoy. Most owners initially form teams with friends and family, but often struggle to get things off the ground. To excel on the course, a few highly skilled sailors are essential. After one or two seasons, only two or three friends typically remain, usually the more skilled or motivated ones.''
What types of races can one participate in?
''There are established circuits. In the Netherlands, the season kicks off with the Stellendam Medemblik Regatta, followed by the North Sea Regatta around Pentecost, which used to be the year's most significant event. In the autumn, there's the Damen Breskens Sailing Weekend. I consider these the three main events. Many teams also participate in international races, such as England's Fastnet or the World Championship in Kiel. The Mediterranean circuit caters to larger and more luxurious boats, while the Caribbean circuit, which takes place in the winter, features even larger and better-organized vessels. Numerous races are available to join, so it really depends on what you're looking for. In the Netherlands alone, you can practically race every weekend, with three or four events standing out as the largest. This trend extends to other countries as well. In the Mediterranean, the Copa del Rey, les Voiles, and Giraglia are the highlights, while in the Caribbean, the St. Barth, St. Maarten, and Caribbean 600 regattas are the most notable events.''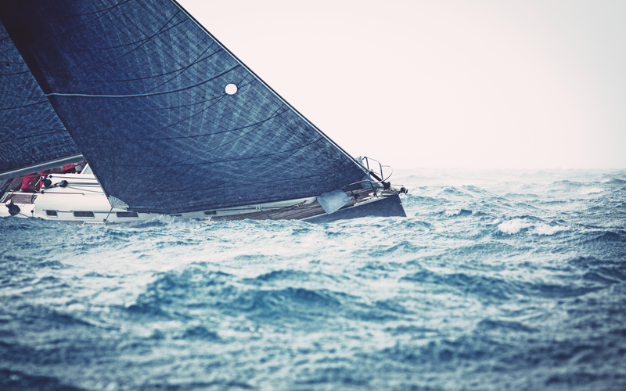 How do qualifications work for these races?
''It's quite simple: if you pay the registration fee, you're eligible to participate. For One Design classes, where all boats are identical, you must own a boat that belongs to that specific class. At the World Championships, around 200 or 300 boats take part. Over the first two days, participants sail in multiple groups before being divided into silver, gold, and bronze fleets. Boats are often further categorized by size, resulting in classes based on performance within size or type, each with its own start and finish.''
What might a training schedule look like? How far in advance do you begin?
''It's challenging to pinpoint a specific timeline, as training is often a progressive process. A sailing team isn't just a one-year commitment; you should think of it more as, "I'm going to engage in competitive sailing for five years." It's a long-term endeavor. We start by mastering boat handling: tacking, gybing, rounding the buoys, and increasing the boat's speed. Then, we focus on sail trimming and other techniques to enhance the boat's performance. Finally, we work on the finishing touches, which some teams may only reach after three or four years. You continually evaluate your current standing and strive to progress one step at a time. Training schedules are tailored to each team, and having more professionals on board can expedite the finishing touches. The better each team member can sail, the more significant the initial progress. We always choose one event that we aim to excel in and work towards it. Before that event, there should be enough other races to ensure that everyone knows what they're doing with the right people, equipment, and a well-conditioned boat.''
How challenging is it to participate in sailing races while maintaining a regular job?
''In my younger days, I would easily spend 200 to 250 days a year on the water. International events that were part of the schedule could last for ten days, making them quite intense. Since I was involved in sailing professionally, taking time off for events wasn't an issue for me; attending those events was part of my job. However, many people manage to participate in races alongside their regular jobs, which requires genuine dedication. To complete a full season, you might need to use around 20 or 25 vacation days. One key to performing well on the course is having a consistent crew. Constantly rotating members to distribute vacation days is not ideal for achieving good results. Boat owners often demand a high level of commitment, as they invest significant amounts of money in the endeavor.''
What expenses should we anticipate?
''Initial costs include boat maintenance, transportation to race locations, mooring fees, registration fees, and insurance. Most teams don't sleep on board, so accommodations must be arranged, along with food, drinks, and travel expenses. Larger teams may employ a cook. To give you an idea, the annual running costs for a 45-foot One Design boat could be around €100,000 to €150,000. If you don't travel internationally, costs might range between €20,000 and €30,000. Expenses depend heavily on your preferences and are always tailored to your needs.
Sponsorships are scarce in the sailing world, with exceptions in the Grand-Prix class such as the Ocean Race, IMOCA, or the America's Cup. In most cases, the boat owner covers the costs, while the team members typically pay for their own travel expenses. However, this can vary, as some owners cover almost all expenses related to the team.''
What aspects of competitive sailing are often underestimated?
''The workload involved in being part of a sailing team should not be taken lightly. Balancing sailing as a hobby with personal relationships can be challenging: do you want to sail with your friends at the back or with more skilled sailors at the front? It's essential to consider this question before you begin, as tensions can escalate and relationships may suffer. Sailing teams risk disbanding after only three years. Many boat owners are entrepreneurs or executives who already manage a company or department. Operating a sailing team is like running a small business, requiring significant commitment.
This has led to an increase in dual-handed sailing, which involves only two crew members. While organizing a team of two is easier, the sport loses some of its excitement compared to sailing with seven people, where more spectacular maneuvers and sportsmanship are on display.''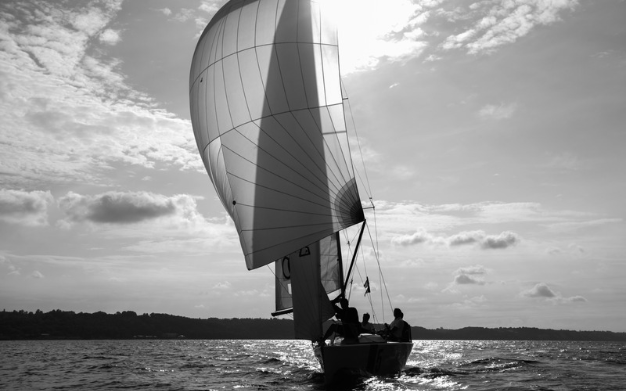 What do you bring on board during a race?
''Keep the boat as light as possible, carrying only the essentials. Most boats are empty, with water and perhaps a vest for the cold. Inshore races involve short courses with three or four races per day, followed by a shared meal. Offshore racing, on the other hand, requires spending several days on the boat, covering distances of 300 to 600 miles. The Fastnet race is a prime example, with prestigious races like the Sydney to Hobart, Middle Sea, and Caribbean 600 also being popular. Coastal races, which last about a day, fall between inshore and offshore events, such as the North Sea Regatta.''
What has been one of your most memorable races?
''In 2018, I participated in the World Championship in the Netherlands, which was special because it took place in my home country. Although we made a mistake in the first two coastal and offshore races, we still had a chance to win the championship in the final race, making the experience incredibly thrilling.
Another unforgettable race was the Swan Cup. We sailed for five hours in strong winds, with three boats virtually neck and neck. After racing for three or four hours at 20 knots, the fact that the finish came down to mere seconds was incredibly exhilarating.''
What advice do you have for those interested in participating in competitive sailing?
 ''For both boat owners and crew members, fully commit yourself to the endeavor. Understand that it requires substantial work in terms of organization, but the experience can be immensely rewarding.''
What qualities make a good sailor?
 ''It's crucial to enjoy sailing and be a team player. Being willing to set aside your ego and learn from others is essential for success.''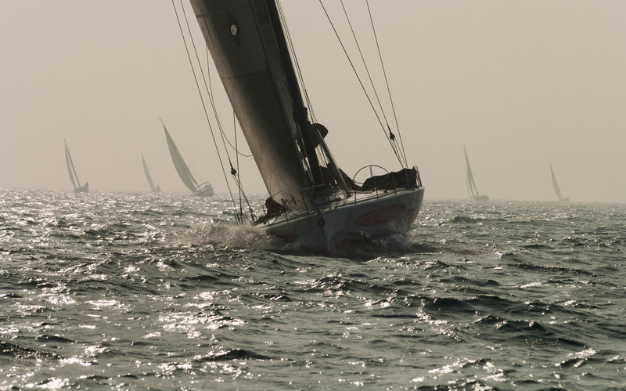 Has competitive sailing become more sustainable?
 ''There have been noticeable improvements in sustainability within sailing teams. Rules now mandate using water bags instead of plastic bottles, and divers are prohibited from cleaning boat bottoms between races if it results in paint entering the water. Spinnakers, which were previously attached with rollers, are now fastened using Velcro to prevent waste. The governing organization has banned discarding any items into the water, with violations potentially leading to disqualification.
Event organizers are also becoming more environmentally conscious. For example, returning trash can earn participants tokens for the bar. At major events like the Ocean Race, waste estimates are conducted beforehand, and any discrepancies between the estimates and the actual waste returned can result in penalties. While these efforts demonstrate progress, further improvements can still be made, particularly at the lower levels of competitive sailing.''
Regarding the crew, what are the roles on board?
 ''Starting from the front of the boat, the bowman is responsible for hoisting and lowering sails, ensuring smooth operation during tacking and handling headsails. On larger boats, a middle bowman or floater may assist the bowman. These individuals are skilled sailors who help resolve chaos and identify tasks that need attention.
The mastman's primary job is to hoist and lower sails, while the pitman (or pitwoman) handles lines. The spinnaker trimmer and upwind trimmer work together to adjust sails according to wind conditions. The mainsail trimmer focuses on the mainsail, and the helmsman, often the boat owner, steers the vessel. Lastly, the navigator plans the course and provides direction.
Crew members often develop specializations, with some focusing on specific roles like navigation or trimming a particular sail. When assembling a team, positions are often sought out to fill specific roles rather than just looking for general crew members. Positions are typically assigned during training, with the main goal being to make the boat sail as fast as possible.''