Posted on
By Capt. Deckhand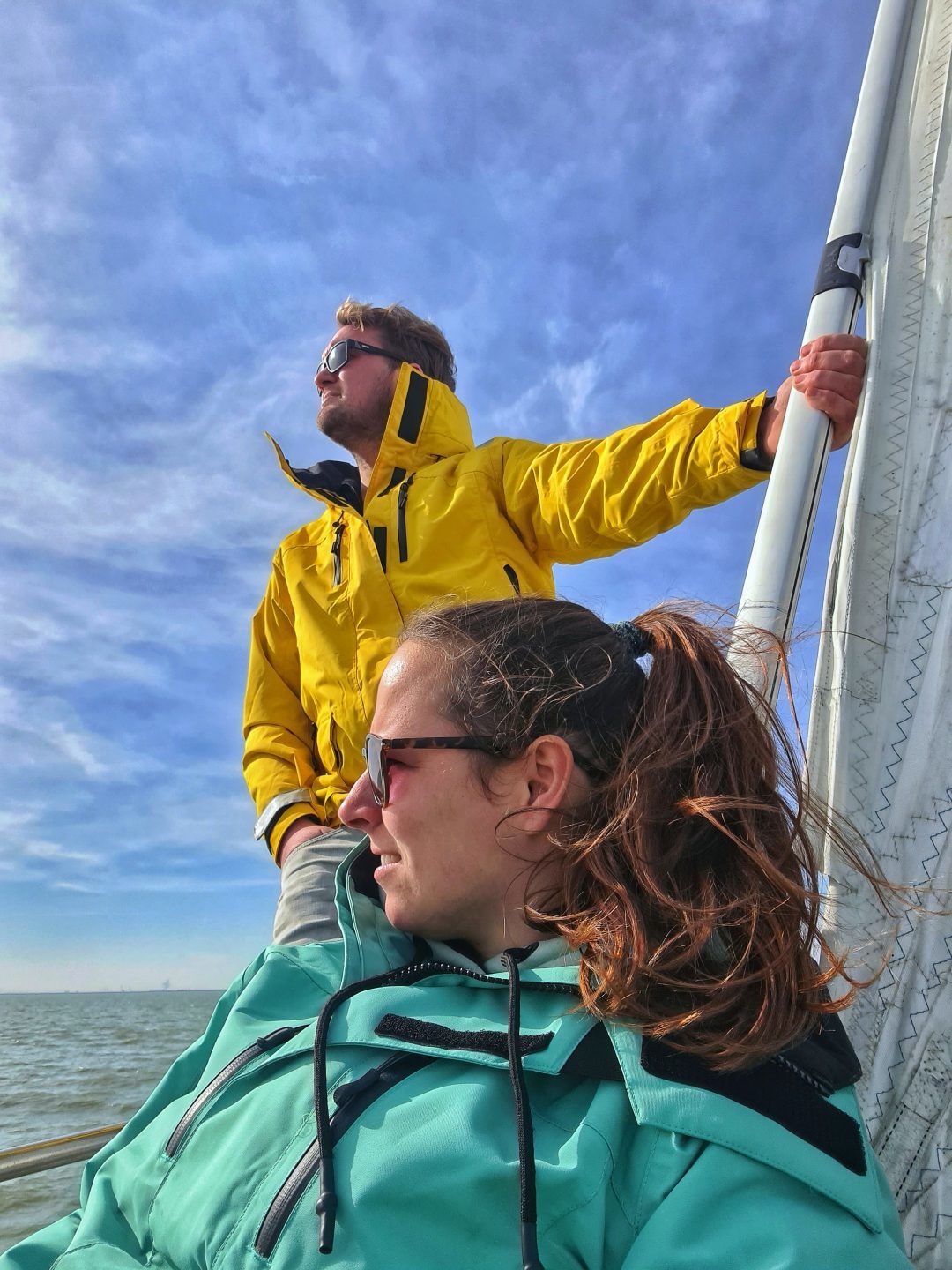 Always wanted to know what it's like to live on board? Jan and Annelinde call Wilson, their Nelson 46, home. They provide a little insight into life aboard and their upcoming summer voyage to the Nordic countries.
Meet a sailor Jan & Annelinde
Ship                Wilson - Nelson 46
What kind of sailors are you?
We are all-around sailors and sail throughout the year. We live onboard Wilson, our Nelson 46. The beauty of living onboard is that our boat is always there. The hour or so some people might take to drive to their boat we use to prepare Wilson for the journey ahead. Fortunately, we go out sailing often and are on the water in no time at all. 
Although there is part of the fair-weather sailor in both of us, we love to set out in winter to a packed Terschelling harbor for New Year's celebrations. We initially met during the Skûtsjesilen regatta in Friesland and like competing on traditional Dutch sailing barges like skûtsjes and klippers.
How did you start sailing?
Jan: The first word I said as a child was "boat". I am crazy about anything that sails and sailing is in my blood. Growing up near Zutphen, it was an obvious choice to join the local water scouts. I later became a mate on board the Dutch charter fleet sailing from Harlingen and then began participating in Skûtsjesilen and other regattas. 
Annelinde: My sailing adventures started during summer sail camp after primary school. That is where I began to sail and was soon bitten by the bug. This was at sailing school De Kikkert and, at 18, I started working there as a sailing instructor in the same valk sailboat I had received my lessons in. At university, after joining the student sailing club Histos in Utrecht, I learned my way around yachts, skûtsjes and other boats. 
Favorite sailing music
Music tends to make the best memories even better. Dance Monkey by Tones and I brings back so many memories of a crazy, cool Beurtveer regatta in 2019 where we sailed together on the tjalk boat Overwinning. 
Bringing back memories of a previous boat, a Zeeschouw, Dark Necessities by the Red Hot Chilli Peppers is one of Jan's favorite sailing songs. Euro's by Kraantje Pappie reminds Annelinde of being part of an all-women team in the skûtsje regatta SLAK – one big party.
What is the best part of living (and working) onboard?
Not one day is the same, from waking up, the climate and the people on the quay to the boats sailing past. Living closer to nature and the need to take the weather into account make the seasons and memories much more vivid. Something we could not have imagined before living onboard. 
Summer sailing plans?
We are going on a journey! In June, we will depart with Wilson for a three-month-long voyage to Denmark, the Göta Canal and Sweden. 
Want to know more about life onboard and the sailing adventures of Jan, Annelinde and Wilson this summer? Follow their Instagram account: https://www.instagram.com/sailing_wilson/.